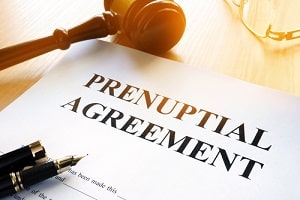 When you get married, you and your spouse will not only be making the commitment to spend your lives together, but you will be entering into a legal partnership that affects the income you earn, the property you own, and much more. This means that if your relationship breaks down in the future, and you decide to get a divorce, you will need to address multiple types of financial and legal issues, including dividing the marital property you own together. Even though you probably do not want to think about the possibility of divorce when you are planning to begin your new life as a married couple, considering these issues can help you avoid difficulty and uncertainty in the future. By creating a prenuptial agreement, you can make decisions about these financial issues and provide yourself with protection if your Ohio marriage does not last.
Situations Where a Prenup Can Be Beneficial
A prenuptial agreement (prenup) will typically involve financial issues related to property, debts, income, and financial support. It may make decisions about how a couple's property will be divided in the event of a divorce, or it may state that certain assets are considered marital property, while other assets are separate property that will be owned by one spouse. A prenup can also decide whether one spouse will pay spousal support to the other in the event of a separation or divorce, as well as the amount of these payments and how long they will last.
...