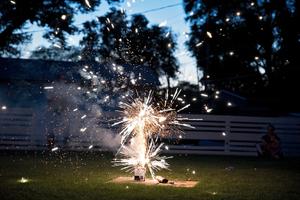 One of the staples of the Fourth of July weekend is the traditional fireworks celebrations. Many Americans attend community events, but there are also millions of families across the country that put on their own firework displays. Unfortunately, while firework shows can be exhilarating to both old and young alike, they can also be dangerous. National data shows that the number of injuries and deaths that are firework-related has increased by approximately 25 percent over the past 15 years.
Firework Injury Statistics
According to statistics compiled by the U.S. Consumer Product Safety Commission (CPSC), more than 11,500 people were injured in accidents involving some type of firework. Nine people were killed. According to the report issued by the CPSC, the number of victims could have actually been higher except many public events were canceled due to the COVID-19 pandemic. There were 15,600 victims who sought treatment for firework-related injuries in 2020.
Six of those fatalities occurred in incidents where there was some type of misuse of the pyrotechnics and one death was the result of a malfunctioning mortar launch.
...