Medina Paternity Lawyer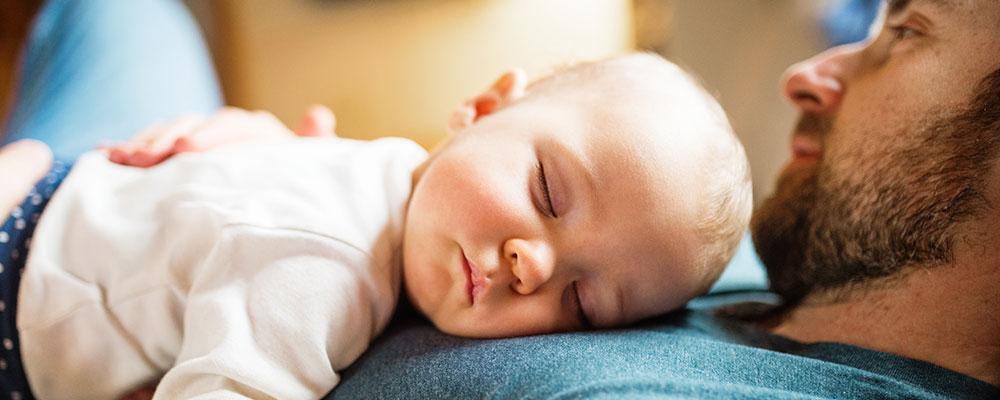 Attorneys Helping Parents Establish Paternity in Wadsworth and Akron
It takes two people to conceive a child, and both of those parents should also provide support for their child until he or she reaches adulthood. However, ensuring that this support is provided and that both parents can have a relationship with their child can sometimes be difficult to do if the parents are unmarried. That is why it is important to legally establish the child's paternity.
The attorneys at The Law Offices of Andrew M. Parker, LLC have more than 21 years of experience in family law, and we can help you complete the process of establishing paternity for your child. Whether you are looking to maintain the right to a parental relationship or ensure that your child receives financial support, we will work to protect your child's best interests throughout the legal process.
Establishing Paternity in Ohio
According to Ohio law, if a child's mother is married at the time the child is born, or if the marriage ended within 300 days before the child's birth, the mother's husband is presumed to be the child's legal father. However, if the mother is unmarried, the child will not have a legal father until paternity is established.
There are three ways to establish paternity:
Acknowledgment of Paternity Affidavit

- If both parents are sure about the identity of the child's father and want their child to enjoy the benefits of having a legal father, they can sign this form together. An affidavit can be obtained, signed, and notarized at the hospital where the child is born, at a local health department, or at a Child Support Enforcement Agency.

Administrative Order of Paternity - A Child Support Enforcement Agency can work with the parents and child to complete genetic testing and verify the identity of the child's biological father. Once the biological parent has been verified, the Agency will issue an order naming the man as the child's legal father.
Court Order of Paternity - Legal action may be brought by the mother, child, or alleged father, or by a Child Support Enforcement Agency. This type of case may be heard in Juvenile Court or in Domestic Relations Court during divorce proceedings, and the court may order genetic testing or use other types of evidence to determine whether the alleged father is the child's legal father.
Benefits of Establishing Paternity
Establishing a legal father-child relationship allows a father to be part of their child's life. Until paternity is established, a father will have no legal rights to child custody or visitation, but once he is named the legal father, he has the right to be involved in raising the child and spending time with them regularly. Paternity also ensures that the child can receive child support from both parents, ensuring that they have the resources to meet their daily needs. Finally, after paternity has been established, a child can receive certain benefits based on their parental relationship, such as Social Security benefits, life insurance, inheritance rights, and the ability to be included in the father's health insurance plan.
Contact a Fairlawn Family Law Attorney
Establishing paternity is an important step that will allow you to protect your child's rights and ensure that their needs are met. Contact The Law Offices of Andrew M. Parker, LLC at 330-725-4114 to learn how we can help you address your family law needs. We do offer free consultations in most cases. We assist families in Wooster, Wadsworth, Brunswick, Barberton, Orrville, Akron, Rittman, Fairlawn, and the surrounding areas.