Medina Personal Injury Lawyer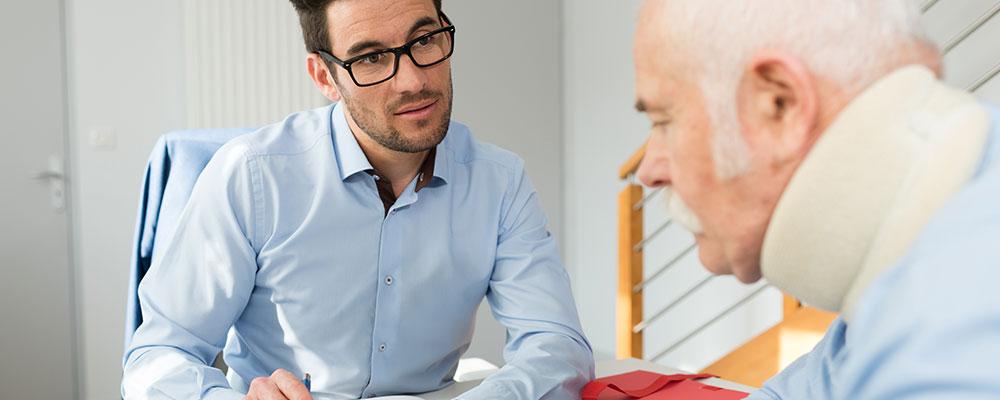 Attorneys Representing Victims Injured Because of Negligence in Wooster and Orrville
Serious injuries can occur in a wide variety of situations, and they can have long-lasting effects on someone's life, requiring extensive medical treatment, resulting in lost income, and causing a great deal of pain and suffering. When an injury occurs because of the negligence of another party, the victim may be able to pursue compensation that addresses the harm that was done to them. However, determining the full extent of the damages and establishing liability can often be a complex matter, requiring the assistance of an experienced attorney.
At The Law Offices of Andrew M. Parker, LLC, our skilled personal injury attorneys have more than 21 years of combined experience, and we understand the best ways to address the legal issues involved in these cases. With our unique approach to the practice of law, we do not just tell our clients what they want to hear, but we ensure they have the understanding they need in order to achieve success in their case.
Types of Personal Injury Cases
A victim may be able to pursue compensation for injuries that occur in a wide variety of situations, including:
Car accidents

- People injured in a motor vehicle collision may be able to receive compensation for the injuries they have suffered and any property damage they have experienced. Parties liable for these damages may include negligent drivers, manufacturers of defective vehicle parts, municipalities that did not correct dangerous conditions on the road, or companies that allowed or encouraged unsafe actions by commercial drivers.

Medical malpractice - Mistakes or negligence on the part of doctors, nurses, or other medical staff can cause serious harm to a patient. This type of negligence can include misdiagnosis, medication errors, surgical errors, or nursing home neglect or abuse.
Defective products - Manufacturers or retailers of dangerous products may be held responsible for injuries which occurred because of design defects, manufacturing errors, or improper warnings or instructions.
Premises liability - Property owners have a responsibility to protect the safety of those who enter their premises. Injuries such as slip and falls, dog bites, or assaults may occur because an owner failed to correct hazardous conditions, did not post proper warnings, or did not provide adequate security.
Wrongful death - The surviving family members of a victim who was killed because of another person's negligence or intentional actions may be able to receive compensation that addresses their losses, including the loss of support and companionship, the loss of a prospective inheritance, and the mental anguish they have experienced.
Contact a Medina County Personal Injury Attorney
A serious injury can have devastating financial effects on a family. In many cases, injuries require costly medical treatment and rehabilitation, and they may result in temporary or permanent disability that affects a person's ability to earn an income and support their family. They can also cause significant physical and emotional pain and suffering. A personal injury lawsuit allows victims to pursue compensation that fully addresses these damages and allows them to recover from the harm done to them.
The Law Offices of Andrew M. Parker, LLC provides dedicated representation for injury victims, and we will work to help you receive the full and fair compensation you deserve. To schedule a free consultation, contact us at 330-725-4114. We serve clients in Brunswick, Wadsworth, Wooster, Akron, Orrville, Rittman, Fairlawn, Barberton, and surrounding areas.