What to Do If You Are Injured in a Hit-and-Run Accident in Medina County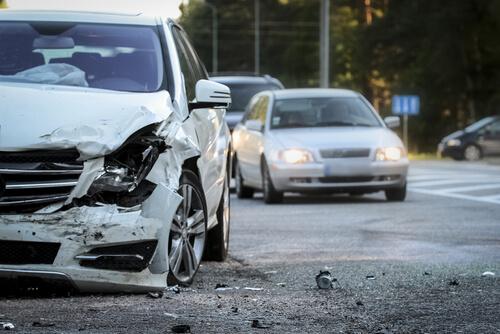 Being the victim of a hit-and-run accident can be a scary experience. It can often leave victims with serious injuries. In the United States, there are approximately 700,000 hit-and-run incidents each year, leading to devastating consequences. If you find yourself injured in a hit-and-run accident, it is important to know how to handle the situation.
Stay Calm and Assess the Situation
Following a hit-and-run accident, it is important to remain calm. Take a moment to collect yourself and stay focused to help you take appropriate actions. First, check yourself and others for injuries. If anyone is hurt, immediately call 911 for emergency assistance. If you can, try to note down the license plate number of the fleeing vehicle, as it will be vital for the police investigation.
Report the Accident to the Police
After assessing the situation, promptly report the hit-and-run accident to the police. They will investigate to identify the driver responsible for the incident. When filing the report, provide as much information as possible. This information includes:
Date and time the accident took place

The location of the accident

The direction that the hit-and-run driver was traveling
Seek Medical Attention
Even if you believe you have not suffered a serious injury, it is important to seek medical attention. Injuries resulting from hit-and-run accidents may not always be immediately apparent but can be severe. A visit to the doctor will help assess your condition and provide necessary treatment. Additionally, obtaining a medical report will be crucial for your claim.
Additional Tips
Other actions you can take to help your case include:
Document the accident scene by taking pictures to preserve evidence.

Gather contact information from witnesses who can corroborate your account.

Keep all medical records, including doctor's reports and treatment information.

Maintain a detailed record of your expenses related to the accident.
If you find yourself injured in a hit-and-run accident, taking swift action is crucial. Following these steps can help protect your rights, ensure you receive proper medical care, and seek fair compensation. Remember to consult with an experienced attorney to help navigate the legal obstacles of a hit-and-run accident. They are your best bet for achieving the best possible outcome for your case.
Contact a Wadsworth, OH Car Accident Attorney
Consulting an attorney after a hit-and-run accident is essential to understand your legal rights and options. An experienced Medina County, OH, car accident attorney can assist you in filing a claim with the hit-and-run driver's insurance company if their identity is discovered. The Law Offices of Andrew M. Parker, LLC will advocate for you and ensure you receive fair compensation for your injuries. An attorney will handle interactions with the insurance company, protecting your interests. We offer free consultations in most cases. Call 330-725-4114 right now to discuss your options.
Source: https://codelibrary.amlegal.com/codes/medina/latest/medina_oh/0-0-0-13647