Regaining Your License After a DUI in Ohio: A Step-by-Step Guide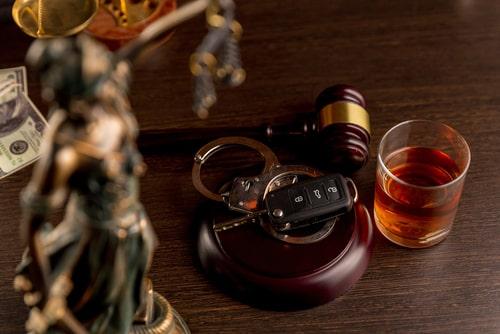 If you've lost your driver's license due to a DUI (Driving Under the Influence) in Ohio, you might be feeling overwhelmed and uncertain about the steps to regain your driving privileges. The process can seem daunting, but with the right information and guidance, you can successfully navigate through it.
Understanding Ohio DUI Laws
In Ohio, DUI offenses are often referred to as OVI (Operating a Vehicle Impaired) charges. If you are found guilty of an OVI, your license will be suspended, and you may face additional penalties such as fines, probation, or even jail time depending on the severity of the offense.
The duration of the license suspension varies depending on the number of prior DUI convictions and the blood alcohol concentration (BAC) at the time of the arrest. It is essential to familiarize yourself with Ohio's DUI laws to understand the specific consequences you may be facing.
Serving Your License Suspension Period
After being convicted of a DUI, you must serve the mandatory license suspension period before you can apply for reinstatement. The length of the suspension depends on the offense:
First Offense: A license suspension of up to one year.

Second Offense: A license suspension of up to two years.

Third Offense: A license suspension of up to three years.
During this period, you are not allowed to drive legally in Ohio. However, you might be eligible for limited driving privileges or work privileges, depending on your case and circumstances.
Steps to Regain Your License After a DUI in Ohio
Step 1: Complete Your Suspension Period
First and foremost, serve the entire duration of your license suspension. Attempting to drive before your suspension ends can result in further legal consequences, making the process even more challenging.
Step 2: Attend an Alcohol Education Program
Ohio requires individuals with DUI convictions to attend a state-approved alcohol education program. Successfully completing this program is necessary to regain your driving privileges.
Step 3: Obtain an SR-22 Insurance Certificate
An SR-22 insurance certificate is a document that proves you carry the state-mandated minimum liability insurance. This certificate is often required for drivers with DUI convictions, and it must be maintained for a specific period.
Step 4: Pay Reinstatement Fees and Apply for Reinstatement
Once you've fulfilled all the requirements, you can apply for reinstatement of your driver's license. This process involves paying reinstatement fees, which vary based on the number of prior offenses and the length of your suspension.
Contact an Ohio DUI Attorney
Contact The Law Offices of Andrew M. Parker, LLC for assistance if you or a loved one has been charged with DUI if you need to fight the charges. Our Medina County DUI defense lawyer may offer legal counsel catered to your specific situation. For a free consultation, dial 330-725-4114.
Source:
https://www.ohiobar.org/en/legal-resources/commonly-asked-law-questions-results/regaining-your-driving-privileges-after-a-drunk-driving-charge/