Estate Planning for New Parents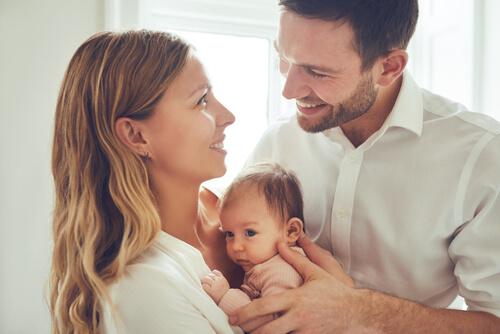 One of the most exciting times in a person's life is the birth of a child. There are so many changes and wonderful moments to cherish as you marvel over your new baby and the last thing you are probably thinking about is drafting an estate plan. Many people are under the mistaken impression that estate plans are just for senior citizens, but the truth is that every adult should have an estate plan in place. This is especially true for new parents. Regardless of your marital status, having the legal documents in place that express your wishes for the care of your child should something happen to you is an often overlooked but critical issue for parents to address.
Drafting a Will
A will an essential part of any estate plan, but it is particularly important for parents of minor children. Your will is where you name the person you want to be the legal guardian of your child, the person to whom you will entrust the care of your child if you are unable to care for him or her yourself. If you do not have a person named as a legal guardian, the court will do it and the person they choose may not be the same individual you would have chosen.
Setting Up a Trust
While wills are the place to specify to whom you want to give your personal items such as heirlooms and jewelry, it may not be the right vehicle to specify how you want your larger assets distributed. In fact, many estate planning attorneys recommend that clients set up trusts as a way to pass on assets to beneficiaries. Trusts do not have to go through the probate process as wills must. This protects your last wishes and lessens the chance that your beneficiaries will have to deal with someone contesting the will.
Avoiding probate also means that the beneficiary of the trust will have immediate access to the funds (if that is the way you set it up) upon your death instead of having to wait for the probate process to be completed, which can take up to one year.
If you have a young child, you can set up a trust to ensure that there are financial resources to care for them. You can make yourself the trustee and name someone as successor trustee in case you are incapacitated - the same person you designated as your child's legal guardian, if you wish - and this person will oversee the dispersion of funds.
Contact Our Wayne County Estate Planning Lawyer for Legal Help
If you are an expectant or new parent, make sure to include contact a Medina, OH estate planning attorney as you settle into your new role. Call The Law Offices of Andrew M. Parker, LLC at 330-725-4114 today to schedule a free consultation and find out which estate planning tools can be used to protect your family.
Source:
https://codes.ohio.gov/ohio-revised-code/section-5804.02
https://codes.ohio.gov/ohio-revised-code/chapter-2107