Benefits of Using Living Trusts in Your Ohio Estate Plan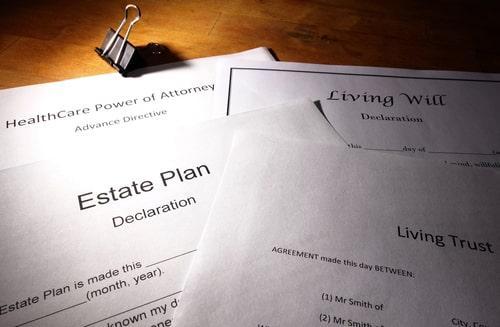 When people begin the process of estate planning, they often have many questions about what course of action would be in their best interest, or in the best interests of their surviving family members and loved ones. One frequently asked question asks what the difference is between a simple will and a living trust. Is one option a better choice than the other? The answer to these questions really depends on your particular situation, but for most typical family situations a good choice is to use a living trust to transfer your property upon your death.
When you prepare a will as your sole means of transferring your property upon your death, your will must go through the probate court, which can be complicated, and your surviving family members could end up fighting over your will once you are gone. However, using a revocable living trust, which an Ohio estate planning attorney can prepare while you are still alive, can help your family avoid probate after you pass on. Individuals who are looking to exercise more control over their property may find that a living trust is a useful estate planning tool.
Advantages of Establishing a Living Trust
Below are just a few of the advantages of using a living trust over a will:
Property transferred through a living trust will not go through probate. Probate is a long, tedious, and costly process before the probate court where the validity of the will is demonstrated, all debts held by the decedent are paid off, and then the remaining property is distributed to the heirs. The more complicated the decedent's estate is upon their death, the more complicated and drawn-out probate can be.

Out-of-state property transferred through a living trust can avoid ancillary probate. When property is located out of state, instead of having to go through probate in each state, a living trust can allow for the property of out-of-state property without ancillary, or out-of-state probate.

Getting the opportunity to manage your property during your lifetime. By being the settlor of your own living trust, you retain control over the trust until you either decide that you want to hand over the reins or you pass away.

Living trusts remain confidential, wills are not. Since probate is a legal proceeding, if your will goes through probate, your will become part of the probate court records, which are made available for public inspection.

A living trust is unaffected by your physical or mental state. A living trust can designate a successor trustee, who will distribute the property in the trust after you die. In the meantime, if you become incapacitated while you are alive, the living trust will be unaffected if you become unable to make financial decisions.
Contact a Medina County Estate Planning Attorney
If you would like to learn more about how a living trust can protect your estate plan, call The Law Offices of Andrew M. Parker, LLC at 330-725-4114 to schedule a consultation with a skilled Medina, OH living trusts attorney. We offer free consultations in most cases.
Source:
https://codes.ohio.gov/ohio-revised-code/title-58