What Are the Consequences of a First-Time OVI in Ohio?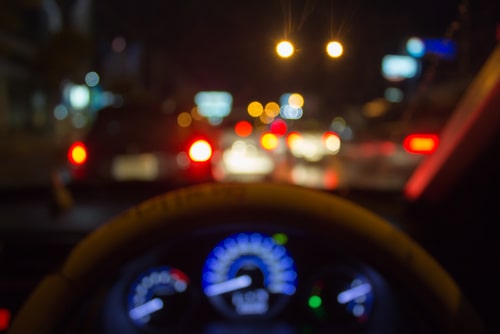 Everyone should understand that driving while under the influence of alcohol or drugs is illegal. However, people sometimes make mistakes, and even if a person believes that it is safe for them to drive, they may be pulled over by a police officer and arrested on suspicion of drunk driving. For those who have never been in this situation, the thought of facing criminal charges can be very frightening, and they will want to understand the potential consequences they could face for a first-time DUI/OVI conviction.
First-Time DUI/OVI Penalties
While drunk driving is commonly referred to as driving under the influence or DUI, the state of Ohio uses the term OVI, which is an abbreviation for operating a vehicle under the influence. A person may be charged with OVI if a chemical test shows that they had a blood alcohol content of .08% or higher, and Ohio law also specifies the amounts of multiple other types of drugs that will cause a person to be legally intoxicated.
A first OVI offense is a first-degree misdemeanor. A conviction will result in a mandatory jail sentence of at least three days (72 consecutive hours), and the maximum prison sentence is six months. However, a judge may choose to suspend the mandatory three-day jail sentence and require the offender to attend a drivers' intervention program that will address issues such as traffic safety and drug and alcohol abuse. Participation in an intervention program may also be ordered alongside a jail sentence.
A conviction will also result in a suspension of a person's driver's license for between one and three years. However, a judge may grant a driver unlimited driving privileges during their suspension period if the driver uses an ignition interlock device on any vehicles they drive. Limited driving privileges may also be granted, with or without an ignition interlock device, that will allow a person to drive for purposes such as traveling to work or medical appointments, attending alcohol or drug abuse treatment or court proceedings, or transporting their children to and from school or daycare.
A person who is convicted of OVI will be fined between $375 and $1,075. A judge may also impose multiple types of "community control" sanctions such as probation, up to 500 hours of community service, monitoring of a person's drug and alcohol use, treatment for substance abuse, house arrest, or curfew restrictions.
Contact Our Medina County First-Time OVI Attorney
If you have been arrested for drunk driving, The Law Offices of Andrew M. Parker, LLC can provide you with legal representation and help you understand how you can defend against these charges. We will work with you to determine whether OVI charges can be dismissed or how you can minimize the potential consequences you could face if you are convicted. Contact our Brunswick OVI defense lawyer by calling 330-725-4114. We offer free consultations in most cases.
Sources:
https://codes.ohio.gov/ohio-revised-code/section-4511.19
https://codes.ohio.gov/ohio-revised-code/section-4510.022
https://codes.ohio.gov/ohio-revised-code/section-4510.021