What Orders Can I Modify After My Ohio Divorce Is Finalized?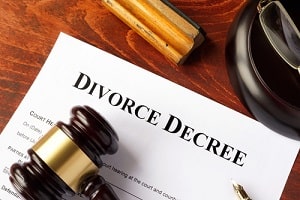 The divorce process involves a variety of decision-making steps, all of which are meant to be permanent. In certain cases, you may be able to decide how to divide your assets, when you will spend time with your children, and how much (if any) you or your spouse will receive in financial support. The permanence of these decisions can add another layer of stress onto each prospective ex-spouse. You may be thinking, "How can I make decisions for my future when I do not even know what it will look like?" Although a divorce decree is meant to be permanent, there is some leeway. The terms of your divorce may be modified, if necessary, with the help of a skilled attorney.
Post-Divorce Modifications
Changes made after the completion of a divorce are typically tied to finances or parenting issues. Spousal maintenance is determined by comparing both spouses' incomes and factoring in your lifestyles. In some cases, you or your ex-spouse could endure a large pay cut or lose your job, possibly warranting an increase or decrease in the amount of spousal support payments. Similarly, if one of you receives a raise or gets a job after being unemployed, the amount of spousal support could be adjusted, or it could be terminated altogether. Because finances and income can change greatly throughout your life, it is important to understand that the number you decide on in court is not set in stone if there is a significant change in circumstances.
Parenting plans are often seen as the most important portion of the divorce. Emotions can often run high when addressing these issues, since you and your ex-spouse must become accustomed to sharing custody of your child. This is also an area that you can adjust as time goes by. As children age, and their needs shift, parenting demands may change with them. There is often no way to prepare for this 5, 10, or 15 years in advance. For this reason, the court allows you to add new details to your plan or edit the current ones in existence. The following may be details that you left out of the initial arrangement but would like to add later:
Disagreement Resolution: After your divorce, you may find that co-parenting is much more difficult than expected. If you and your child's other parent are struggling to get along, you may include the requirement to meet with a mediator when making large decisions to help you with this process.

Relocation: It is not uncommon for one parent to move to a new home at some point. If this is the case, you will need to revisit the terms of your agreement. If you are the custodial parent and wish to relocate, you may need court permission to do so. If you are the non-custodial parent, you may need to address a potential relocation by your ex-spouse that would affect the amount of time you are able to spend with your child, or you may need to make changes to your parenting plan due to your own plans to move.

Schedule Specifics: Have you noticed that you and your ex cannot seem to agree on when parent's parenting time ends and the other's begins? You may both see your child on Fridays, but neither of you can agree on a specific time for pick-ups and/or drop-offs. This can be a common problem when co-parenting, but it is also one that can be solved. If you and your co-parent are struggling to come to an agreement, you can amend your plan and specify the exact hour that your time ends and the other parent's visitation begins to eliminate any disagreements.
Call a Medina County Divorce Lawyer
Couples filing for divorce are often looking to accomplish the matter as quickly as possible, but this can sometimes lead to flaws in a divorce decree or a lack of attention to detail. For this reason, the state of Ohio allows divorced couples to revisit their divorce agreements and make changes if necessary. At The Law Offices of Andrew M. Parker, LLC, our attorneys have more than 21 years of combined experience helping clients with their legal concerns. If you need help modifying your divorce agreement, contact our Medina divorce modification attorneys at 330-725-4114 for a free consultation.
Source:
http://codes.ohio.gov/orc/3105.18