What Are the Penalties for Misdemeanor and Felony OVI Charges in Ohio?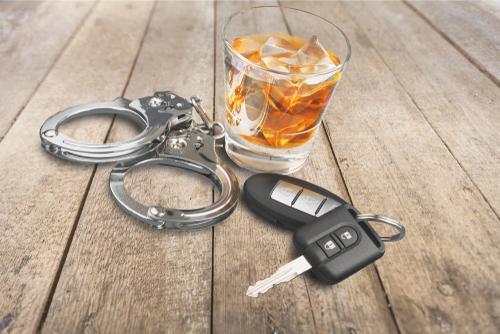 Driving under the influence of drugs or alcohol is illegal in every state. If a motorist chooses to get behind the wheel after consuming a few drinks, he or she endangers the lives of everyone on the road. In Ohio, this offense is referred to as operating a vehicle impaired (OVI). If you are over 21 years of age, and your blood alcohol content (BAC) is .08 percent or higher, you are considered to be impaired. The penalties for this offense can vary from a misdemeanor to a felony depending on the circumstances. It is imperative to know the consequences and your rights regarding such charges if you ever find yourself arrested for OVI.
Ohio OVI Laws
Ohio law removed the requirement that a vehicle must be "motorized" in order for the operator to be charged with OVI. It is now a crime in Ohio to operate almost any type of vehicle while impaired. This includes not only motor vehicles such as cars, trucks, or motorcycles, but also bicycles, scooters, and even horse-drawn carriages. In addition, under Ohio law, it is a criminal offense to refuse to submit to field sobriety testing once arrested for OVI.
Misdemeanor Penalties for OVI
Depending on the circumstances, OVI in Ohio is classified as either a misdemeanor or a felony offense. A first offense is considered a first-degree misdemeanor, and the punishments are as follows:
Jail time of three days to six months

Fines of $375 to $1,075

Revocation of driver's license for one to three years

Probation
A second OVI offense in Ohio within 10 years is also a first-degree misdemeanor that carries the following penalties:
Mandatory 10-day jail term (20 days for a high BAC or refusal in the last 20 years)

Fines of $525 to $1,625

Revocation of driver's license for one to seven years

90-day vehicle immobilization

Mandatory ignition interlock device (IID)

Probation
Felony Punishments for OVI
A driver can be charged with a fourth-degree felony OVI if he or she was convicted of or pled guilty to three or four OVIs within a 10-year period. In addition, a fourth-degree felony would result if an offender was found or pled guilty to five or more OVIs within 20 years. Penalties for this class of felony include:
A minimum $1,350 fine

A minimum of 60 days in prison

Class two license suspension

Criminal forfeiture of a vehicle registered in the driver's name

Mandatory drug or alcohol treatment program
A third-degree felony may be charged if a driver was found or pled guilty to a felony OVI at any time in the past. Punishments for this type of felony are the same as above, with a few stipulations. For example, the court can reduce the jail sentence by adding 30 days of house arrest. However, the court could order an extra one to five years in prison if a driver was convicted of or pled guilty to five or more comparable offenses in the last 20 years.
Contact a Wayne County Criminal Defense Lawyer
Drunk driving can have devastating consequences. An OVI arrest in Ohio is a serious offense that carries stiff penalties if convicted. Punishments can range from loss of driving privileges to steep fines to jail time. If you or someone you know has been charged with a misdemeanor or felony OVI, it is important to understand the best options for defense. At the Law Offices of Andrew M. Parker, LLC, we will aggressively defend your right to drive. Call a tenacious Medina OVI defense attorney at 330-725-4114. We offer free consultations in most cases.
Sources:
http://codes.ohio.gov/orc/4511.19
https://www.lsc.ohio.gov/documents/reference/current/membersonlybriefs/133OVI-OVUAC%20Law.pdf