What Are the Benefits Offered by Different Types of Trusts?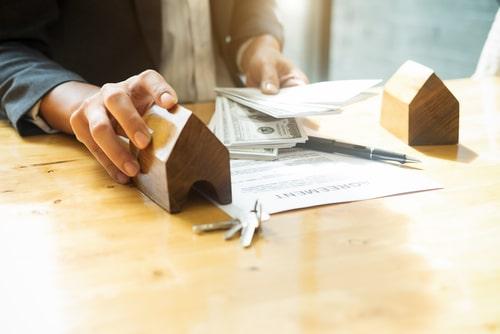 A crucial part of the estate planning process involves the management of money and assets to ensure that a person will be able to provide for both themselves and their family members. Trusts can be one of the most useful tools for doing so. Assets that are held in a trust will be owned by the trust itself, and a trustee will manage the trust and distribute the assets according to specific instructions. Passing assets to beneficiaries through a trust can often be done much more quickly, efficiently, and privately than by leaving property to loved ones in a will. There are multiple types of trusts available, and understanding the best ways to use these tools can ensure that a person's and family's needs will be met.
Common Types of Trusts
Revocable living trusts - With these trusts, the settlor who creates the trust will be able to change the terms of the trust if need be, and they may also act as the trustee, ensuring that the assets will be managed and distributed correctly. The settlor may also be a beneficiary, allowing them to make use of certain assets to meet their own needs while they are still alive, while ensuring that a successor trustee will distribute the remaining assets to other beneficiaries after their death.

Irrevocable trusts - In some cases, it may be beneficial to completely remove assets from the settlor's control, while providing instructions for how assets will be used. This may ensure that assets will not be subject to estate taxes, and it can also protect assets from claims by creditors.

Special needs trusts - If a person wishes to use money or assets to provide assistance for a loved one who has a disability or other special needs, they will want to be careful about how they do so, since a gift or inheritance may cause the loved one to become ineligible for government benefits. This type of trust allows assets to be used in specific ways to meet a person's needs without affecting their ability to receive public assistance.

Charitable trusts - These trusts provide multiple options for giving money or assets to charity while also providing for the needs of a person and their family members. A charitable lead trust may provide donations to charity for a specified amount of time, after which the remaining assets will be distributed to family members or other beneficiaries. A charitable remainder trust will allow the settlor to receive distributions during their lifetime, with the remainder of the assets being donated to charity after their death.
Contact Our Medina Trusts Attorney
If you have questions about how you can best use trusts to meet your needs, protect your assets, and provide for your family members, The Law Offices of Andrew M. Parker, LLC is here to help. We will explain your options, help you determine the best way to achieve your goals, and work with you to create a comprehensive estate plan that will offer your family the security you need. Contact our Summit County estate planning lawyer today at 330-725-4114. We offer free consultations in most cases.
Sources:
https://www.investopedia.com/articles/pf/08/trust-basics.asp
https://money.cnn.com/retirement/guide/estateplanning_trusts.moneymag/index2.htm
https://smartasset.com/estate-planning/types-of-trusts