FREE CONSULTATIONS*

330-725-4114

600 E. Smith Road, Medina, OH 44256
What Are the Benefits of Creating a Power of Attorney in Ohio?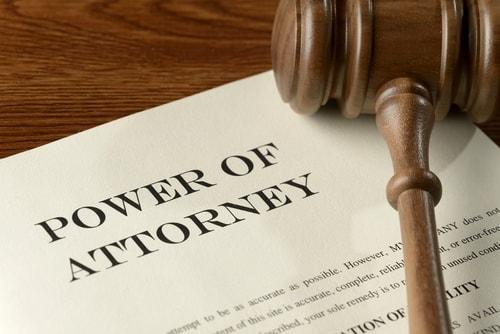 It can be easy for the elderly or disabled to be exploited by people who take advantage of them through undue influence, secret transactions, or identity theft. A power of attorney (POA) is a legal document that grants permission for one person, the "agent," to represent another person, the "principal," in different types of financial and medical matters.
Creating a power of attorney can be helpful if a person cannot be present to sign legal documents. It can also be a necessity, such as if someone becomes incapacitated. The POA allows for the agent (family member or friend) to take care of the principal's finances or make decisions regarding medical treatment.
Comprehensive Durable Power of Attorney
All states have adopted a "durability" statute, which allows the principal to include in his or her POA a directive that no power granted by the principal will become invalid if said principal becomes mentally incapacitated. This is referred to as a "durable power of attorney," and the document continues to be valid until a specified termination date or when the principal dies. Some of the advantages of having a comprehensive durable POA include:
Gives the principal the ability to choose who will make decisions on his or her behalf (instead of a court);
Avoids needing to appoint a guardian or conservator;
Provides family members a good opportunity to discuss future needs and desires;
Addresses concerns and needs about long-term care providers;
Prevents potential disputes about the principal's intent or wishes, especially for health care directives;
Prevents delays and money lost by planning for asset protection;
Protects the agent from claims of financial abuse from other family members;
Allows the agent to discuss matters with other companies or agencies to reconcile bank charges, make arrangements for health care, or hire professionals for services;
Allows the agent to plan transactions for making the principal eligible for public benefits; and
Provides peace of mind for the principal and his or her loved ones.
Drafting a power of attorney takes the burden off family members who would otherwise have to go to court to obtain the authority for performing basic tasks, such as making a payment or arranging for home health services. Taking care of this in advance is of great comfort to families in case someone becomes incapacitated. A healthcare POA gives information on medication, tests, nourishment, as well as decisions about surgery, doctors, hospitals and rehab facilities. For example, it can provide directives such as a Do Not Resuscitate (DNR) order or whether the patient would want a feeding tube, machines to help him or her breathe, and other similar considerations.
The Ohio legislature has established some requirements for a POA. It must be dated and signed by the principal, signed by two witnesses or notarized, and include a statement regarding who can be an agent. If notarized, a required certification is that the principal is of sound mind and not forced to sign the document.
Contact a Medina County Estate Planning Attorney
Planning ahead can alleviate problems or questions in the future. Creating a power of attorney for medical and financial matters can be beneficial in case an illness or accident leaves you unable to make important life decisions. The Law Offices of Andrew M. Parker, LLC can help you with the legal documents required for this essential piece of mind. Call our knowledgeable Wayne County POA lawyers at 330-725-4114 today. We offer free consultations in most cases.
Source:
http://codes.ohio.gov/orc/1337.60v1