The Importance of Having an Established Will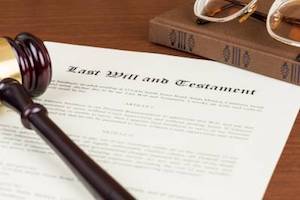 Nobody wants to talk about what will happen to themselves or their family after death. It can be a difficult and uncomfortable conversation, but having a plan in place that determines what happens to your affairs when you die is important. The majority of Americans have not created any sort of estate plan, meaning the majority of American families will have an unnecessarily difficult time getting a loved one's affairs in order after their death. Wills are a basic form of estate planning that everyone -- no matter if you are 25 or 95 -- should have in place should the unthinkable happen.
Here are a few ways that having a will in place can benefit you:
1. You Can Make Sure Your Kids are Being Taken Care of By a Person of Your Choosing
One of the major components of a will is what will happen to your children if you die. If you do not designate a specific guardian for your minor children, the state will step in and will most likely give custody of your children to your next of kin. The person who the state gives custody to may or may not be the one who you would like to be looking after your children. Explicitly stating who you would like to take care of your children is important.
2. It Will Be Up to You Who Gets What Property
If you die intestate, meaning you died without a legal will, your estate will go into probate, which is the legal process of dividing and distributing your assets. The court will decide who your rightful heirs are and will adhere to what that the law says about how an estate must be divided. When you die with a will, you will have the chance to name specific people and the specific assets that you would like to go to them.
3. You Can Give Your Family Peace of Mind
This is perhaps one of the most rewarding reasons to have a will -- you will not cause your family to worry about you. Having a will means that your named executor will have a plan of what is to be done with each of your assets and who will take care of any children or pets you may have. Losing a family member is already devastating enough -- your family does not need the added stress of figuring out your affairs after you die.
Start Discussing Your Estate With a Medina County Will Attorney
Though it can be an uncomfortable topic of conversation, talking about what will happen after you die can be extremely beneficial to you and your family. Your family will be content knowing that there is a plan to follow, and you will be satisfied knowing that everything will go the way you want it to. At the Law Office of Andrew M. Parker, LLC, we understand that discussions about your estate can be emotional for many reasons. Our trained Medina estate planning lawyers will walk you through the process and produce a solid, comprehensive will that meets your needs. Call our office today at 330-725-4114. We offer free consultations in most cases.
Sources:
https://www.businessinsider.com/why-you-should-make-a-will-2011-12#to-keep-things-civil-at-home-5
https://www.forbes.com/sites/nextavenue/2016/08/31/do-you-really-need-a-will/#2ac709137c14