Seeking Justice: Understanding Your Legal Options After a Fatal Car Accident in Ohio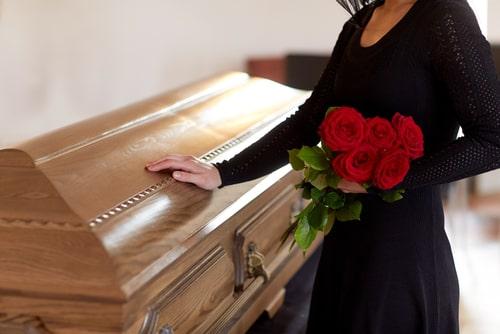 Tragic accidents involving automobiles can have severe consequences, resulting in devastating injuries and even fatalities. Understanding the legal recourse available to victims and their families after fatal car accidents in Ohio is crucial during these challenging times.
Historical Statistics of Fatal Car Accidents in Ohio
According to the Ohio State Highway Patrol, there has been a steady decrease in fatal car accidents over the past five years. In 2018, there were 297,822 reported fatalities resulting from such accidents, and in 2022, there were a total of 265,512 fatal car accidents.
What are the Causes of Fatal Car Accidents?
Understanding the elements that contribute to these terrible occurrences requires a thorough investigation of the causes of fatal automobile accidents. Common causes include:
Distracted Driving: Distractions such as texting, talking on the phone, or eating while driving divert a driver's attention, leading to accidents.

Impaired Driving: Operating a vehicle under the influence of alcohol, drugs, or medication significantly impairs judgment, reaction time, and overall driving abilities, increasing the risk of fatal accidents.

Reckless Driving: Speeding, aggressive maneuvering, tailgating, and disregarding traffic laws significantly contribute to the occurrence of fatal car accidents.

Driver Fatigue: Fatigued driving, often caused by inadequate rest or long hours behind the wheel, can impair a driver's ability to react promptly and appropriately, increasing the likelihood of accidents.
Legal Recourse for Victims' Families
When the unthinkable happens, victims and their families may pursue legal recourse to seek justice and compensation for their losses. Some avenues of legal recourse include:
Wrongful Death Claims: Surviving family members may file a wrongful death claim against the responsible parties, seeking compensation for the loss of their loved one, funeral expenses, and financial and emotional damages.

Negligence Claims: If the accident resulted from the negligence of another driver, a victim's loved ones can pursue a negligence claim to hold the negligent party accountable for their actions.

Product Liability Claims: In cases where the accident was caused by a defective vehicle or faulty car parts, families may pursue a product liability claim against the manufacturer or distributor of the defective component.
Contact a Medina County Fatal Car Accident Attorney
Fatal car accidents have a devastating impact on victims and their families. By understanding the historical statistics, causes, and legal recourse available, victims and their families can navigate the challenging aftermath and seek the justice they deserve. Contact a Medina County personal injury attorney at The Law Offices of Andrew M. Parker, LLC to schedule a confidential consultation.
Source:
https://statepatrol.ohio.gov/dashboards-statistics