Protecting Your Estate Plan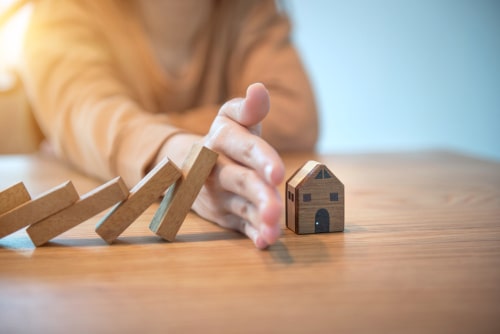 Many people work hard all of their adult lives, saving for the future and for their families. When the time comes to finally retire, they may have saved a significant "nest egg" and are secure in the knowledge that their family will be taken care of should anything happen to them. However, there are important issues that people often do not even consider when they are thinking about their estate plans. This is where a skilled estate planning attorney can help.
Estate Planning Considerations with Adult Children
When you sit down with your attorney to work out your estate plan, you will likely be surveying things based on the current situation. For example, your adult children may be happily married with children of their own and you likely consider their spouse as one of your own children.
But what happens if – after you pass, and your adult child has inherited that significant amount of money you have left them – they and their spouse decide to divorce. Will their spouse get half of that nest egg in the divorce settlement?
In most situations, when an adult child combines their inherited funds with their spouse, those funds now become part of the martial estate and your son- or daughter-in-law would be entitled to marital assets of equal value or half if they live in a community property state.
Another concern some parents of adult children have is whether or not that child is responsible enough to handle that amount of money. There could be issues with substance abuse or gambling addictions. Or the adult child just may have shown the tendency to consistently make poor financial decisions in the past.
How to Avoid These Situations
In order to avoid any of the above scenarios from happening, your estate planning attorney may have other solutions. One solution could be to take the money you plan on leaving to your adult child and placing those funds in a trust with specific stipulations on how the funds will be dispersed.
In situations where the parent is concerned the adult child is financially irresponsible, they can have a "spendthrift clause" put on the trust that bars any current or future creditors that adult child may owe from attaching the funds in the trust.
Contact a Wayne County Estate Planning Lawyer
If you would like to ensure that your estate plan is protected from these or other worrisome situations, The Law Offices of Andrew M. Parker, LLC can help. Call our office today at 330-725-4114 to schedule a free and confidential consultation with a dedicated Medina estate planning attorney.
Source:
https://www.law.cornell.edu/wex/spendthrift_clause