New 2021 Law Affects Concealed Carry Gun Permits in Ohio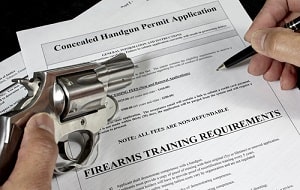 There is no doubt that 2020 was a challenging year due to the coronavirus pandemic. Although many are looking forward to a new year, it is important to understand any new laws that are taking effect in 2021, especially if you are a gun owner. People who live in Ohio can now apply for and renew their concealed carry permits at any sheriff's office in the state. Previously, residents could only apply for or renew their permits from the county in which they lived or a neighboring county. The new law also extends all expiration dates through June 30, 2021. In addition, if a license expires between April 1, 2021, and June 30, 2021, the license is further extended an additional 90 days past the expiration date. Ohio gun laws can be detailed and complex, causing someone to unintentionally violate them, which can lead to serious criminal charges.
Understanding Ohio Gun Laws
According to Ohio law, citizens are allowed to openly carry weapons without a permit. However, a license for carrying a concealed weapon (CCW) allows a person to conceal firearms, under certain regulations that are designed with the safety of the gun owner, police, and the public in mind. When applying for a CCW, you must be 21 years older or older, and either reside or work in the state of Ohio. You must demonstrate that you are competent to use a weapon, and you will be fingerprinted and undergo a background check.
After obtaining your CCW, you are allowed to carry a concealed weapon at all times in areas that it is permitted. It is important to note that you should always keep your CCW license permit and another ID, such as a driver's license, with you. Most schools, churches, and office buildings have the right to ban firearms on their property. In these places, signs must be clearly posted indicating that you are in a forbidden carry zone. Your CCW is valid for five years, and you may renew it at any time.
A few of the actions that are considered violations of a concealed carry permit in Ohio include:
Drinking alcohol while carrying a concealed weapon

Improper handling of a firearm in a vehicle

Carrying a concealed weapon without a permit

Carrying a concealed weapon in prohibited locations

Failure to produce a CCW license when asked by police
In Ohio, a concealed carry violation is usually charged as a misdemeanor of the first degree and carries a potential prison sentence of up to six months, a fine of up to $1,000, and possible suspension of your CCW license. Other factors can impact the severity of the charges. Repeat offenders, or those carrying a loaded weapon at the time of the violation, can face a fourth-degree felony charge, which carries 6-18 months in jail and fines up to $5,000.00.
Contact a Wooster Criminal Defense Attorney
It is important for gun owners in Ohio to understand the laws concerning open or concealed carry to avoid any potential violations. If you or someone you know is facing a firearm-related charge, the penalties may be severe depending on the circumstances of your case. That is why it is important to consult an experienced Wayne County criminal defense lawyer as soon as possible. At The Law Offices of Andre M. Parker, LLC, we are up to date on the latest legislation that can affect weapons charges. Call us today at 330-725-4114. We offer free consultations in most cases.
Source:
https://www.wkyc.com/article/news/local/new-year-new-laws-statewide-changes-coming-to-ohio-in-2021/95-8f4b514b-3e8d-4174-af66-372579ce3b11