How Are Juvenile Crimes Punished in Ohio?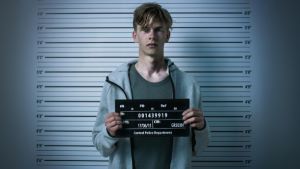 Alleged criminal acts are taken seriously in the state of Ohio. Offenses that are committed by an individual who is under the age of 18 are typically handled through Ohio's juvenile justice system. In addition to the right to legal counsel in juvenile court proceedings, as guaranteed by the United States Constitution, these cases often have their own statutory provisions that expand upon that right. However, there are certain crimes that may result in a minor being charged as an adult. Therefore, if your minor child is facing charges in Ohio, it is imperative that you hire a diligent criminal defense attorney to protect your son or daughter's rights and help them avoid a permanent criminal record.
Penalties for Juvenile Offenses
Minors who are convicted of criminal offenses are considered delinquent. In these cases, a judge will hold a dispositional hearing to determine the appropriate sentence for a juvenile offender. Depending on the circumstances of the offense, Ohio issues various punishments for juvenile offenders, including but not limited to the following:
Community service

Driver's license suspension

Curfew

Probation

House arrest

Drug or alcohol treatment

Placement in a detention facility

Psychological counseling

Fines and court costs
Minors who have committed a felony offense may be committed to the Ohio Department of Youth Services. Delinquent children who are convicted of misdemeanors may be sent to a juvenile detention facility for up to three months.
Categories for Adult Crimes
There are several ways that a juvenile can be tried as an adult, and they typically depend on the type of alleged crime and whether the offender has been previously convicted of a similar offense. Ohio law categorizes crimes based on severity and other factors:
Category one: These offenses include murder, aggravated murder, or attempted murder or aggravated murder. A minor who is charged with these crimes may be tried as an adult if they are over the age of 16 or are 14 or 15 and were previously adjudicated delinquent for a category one or category two offense.

Category two: These offenses include voluntary or involuntary manslaughter, rape, kidnapping, aggravated robbery, aggravated burglary, aggravated arson, or felonious sexual penetration. In cases involving these offenses, a child over the age of 16 may be tried as an adult if they were previously adjudicated delinquent for a category one or category two offense or if the offense involved a firearm.
It is important to note that once a child has been tried in adult court, future criminal cases against the child may be automatically sent to adult court.
Contact a Summit County Criminal Defense Lawyer
People make mistakes, and this can sometimes result in serious criminal charges. At the Law Offices of Andrew M. Parker, LLC, we believe everyone deserves a second chance, especially younger offenders. Our dedicated Brunswick juvenile crime defense attorneys know how one bad decision can affect the rest of a person's life, and we are skilled in building a strong defense strategy. For help determining the best approach for your child's case, call us today at 330-725-4114. We offer free consultations in most cases.
Sources:
https://ohio.gov/wps/portal/gov/site/government/resources/ohio-judicial-system
http://codes.ohio.gov/orc/2151
https://njdc.info/practice-policy-resources/state-profiles/ohio/