How an OVI Charge Can Affect Your Ohio Divorce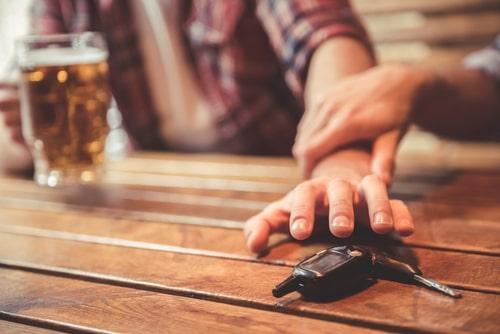 Divorce equals stress. There is no way around it. People going through divorce are often dealing with overwhelming stress while navigating not only through the emotional and financial woes of ending a marriage, but also navigating through the family court system.
The last thing a person dealing with this major life event needs to worry about is being arrested and charged with OVI. Unfortunately, it happens, far more often than you would think. Even more unfortunate is not only are there criminal charges to deal with, but an OVI charge can also impact divorce proceedings in a number of ways.
Adds Even More Emotional Stress
Even if you are going through a "friendly" divorce, there is still so much to deal with, no matter how well you and your soon-to-be ex-spouse get along. But throw in an OVI charge and the fragile truce between you and your spouse could collapse over the negative impact this charge can have on you and the relationship you have with your spouse, your children, family, and friends.
Depending on the circumstances of your drunk driving case, you will likely have your license suspended for some period of time. This often leads to issues with transportation, especially when you are supposed to be sharing parenting duties with your ex but you are no longer able to pick the children up for your scheduled parenting time, take them to school, extra-curricular activities, or other places they may need to go.
If alcohol or substance abuse issues contributed to the breakdown of your marriage, then the OVI arrest could be enough to damage any goodwill between you and your ex, and you are suddenly involved in an acrimonious divorce with a drunk driving conviction hanging over your head.
Adds Even More Financial Stress
Divorce is expensive. There are attorney and court filing fees. There may also be the added financial burden of going from a two-income household to a one-income household. If you were the spouse who moved out of the family home, you likely had to come up with a good chunk of money for a new place to live, furniture, household items, and more. There may also be a child support obligation you have been ordered to pay.
A drunk driving arrest means hiring another attorney to represent you against the charges. There may also be court fees, fines, penalties, and other expenses associated with the arrest.
Child Custody Impact
An OVI charge will likely have an impact on any child custody issues you are trying to work out with your spouse. The court has the best interest of your child as its number one priority and if there is anything that could put the child in harm's way, the court will consider that when deciding how parenting time will be divided. If there is any indication that one parent has a drinking problem, the court will not be inclined to award that parent custody.
Contact a Wayne County Criminal Law Attorney
Whether you are going through a divorce or not, an OVI charge can have a significant impact on your life, even if it is only your first offense. If you have been arrested for drunk driving, you need a skilled Medina, OH defense lawyer advocating for you and ensuring your rights are protected. Call The Law Offices of Andrew M. Parker, LLC at 330-725-4114 to see how our firm can help. We offer free consultations in most cases.
Source:
https://codes.ohio.gov/ohio-revised-code/section-4511.19