Frequently Asked Questions About Ohio Car Accident Injury Claims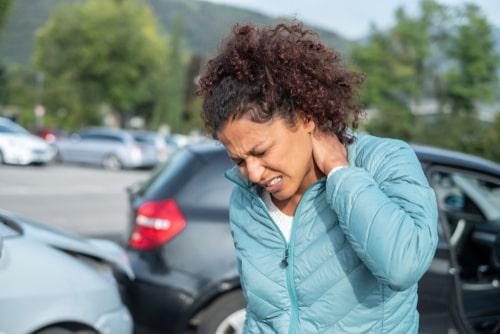 Getting into a car crash can turn your life upside down. Car accident victims are often left with painful injuries that prevent them from working and fulfilling other duties. They may also be left with significant medical bills, vehicle repair or replacement costs, and other expenses. If you or a loved one were hurt in an accident, you may want to consider filing a personal injury claim. A personal injury claim may allow you to recover monetary damages for the financial losses and non-economic harm you suffered because of the accident.
Do I Have a Valid Claim?
All personal injury claims involve the following elements:
Duty – the other party owed you a "duty of care." Ohio drivers are required to drive with a reasonable degree of caution and attention.

Breach of Duty – The other party breached his or her duty of care by driving irresponsibly. Many car accident claims stem from accidents involving texting and driving, drunk driving, speeding, unsafe lane changes, or negligent driving.

Injuries – Your injuries were caused by the driver's unsafe driving.

Damages – You sustained damages as a result of your injuries. Damages often include losses such as lost wages from missed work, emergency room bills, and harm to your earning capacity caused by a disabling injury.
Will I Have to Go to Court?
Understandably, the last thing people want to deal with after a serious accident is a courtroom battle. Fortunately, the vast majority of personal injury cases are settled out of court. Your lawyer's job is to negotiate on your behalf and fight to get you the financial compensation you need. If the car insurance company refuses to offer an adequate settlement, your lawyer may file a personal injury lawsuit. Most personal injury lawsuits settle before trial.
How Much Compensation Can I Get?
The amount of compensation you can get for a car crash in Ohio depends on the severity of the accident and the financial losses you suffered because of the accident. Typically, damages in a personal injury claim include:
Medical expenses such as hospital care, surgery, doctor's visits, medication, and physical therapy

Lost income from the time you had to take off of work

Any damage your injuries caused to your earning capacity

Vehicle repair or replacement costs

Non-economic damages such as your pain and suffering and mental anguish
There is a two-year statute of limitations for personal injury lawsuits in Ohio.
Contact a Medina, OH Car Accident Lawyer
If you or a loved one were injured in a car crash in Ohio, you may be entitled to financial compensation for your damages. Speak with a skilled Wayne County car accident injury attorney from the Law Offices of Andrew M. Parker, LLC to learn more. Call us at 330-725-4114 today. We offer free consultations in most cases.
Sources:
https://codes.ohio.gov/ohio-revised-code/section-2305.10