Do Drunk Driving Accidents Increase Over the Holidays in Ohio?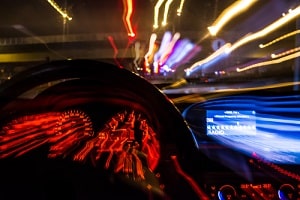 The holiday season is usually a period when families get together, and people often enjoy some much-needed time off of work as they celebrate traditions and prepare for the year to come. Nothing can destroy the holiday spirit like a serious injury, but unfortunately, the risks of being involved in a car accident may be higher during this time due to increased rates of drunk driving.
Alcohol consumption often increases during the month of December as people get together for holiday parties, and this leads more people to drink and drive. Across the United States, more than 300 people are killed in drunk driving crashes each year in the period between Christmas and New Year's Day. This trend also affects people in Ohio, where approximately 1,000 drunk-driving-related accidents occur every year in December.
Accident rates may be different from the norm in 2020's holiday season since the COVID-19 pandemic has led many people to stay at home whenever possible and avoid gathering either in public places or at the homes of friends and family. However, car crashes have continued to occur over the last several months. In some cases, isolation and stress have led people to increase their use of alcohol or other drugs, leading to the potential for more cases in which people drive while intoxicated and put themselves and others in danger.
The Dangers of Intoxicated Driving
Alcohol intoxication affects drivers in many ways, making it more likely that they will not be able to notice what is happening on the road around them or avoid colliding with other vehicles, pedestrians, or obstacles in or near the road. Drunk individuals may experience blurred or double vision, causing them to be unable to see the road. They will suffer impairment to their balance and coordination, making it difficult to speed up, slow down, and steer. They will also have slower reaction times, causing them to be unable to respond to conditions on the road and increasing the likelihood that they will be involved in a dangerous accident.
Other drugs or substances can also affect a person's ability to drive safely. Marijuana used for either medicinal or recreational purposes can have a similar effect as alcohol, leading to an inability to operate a vehicle safely. Certain types of prescription or over-the-counter drugs can also lead to safety issues, especially when they are combined with alcohol or other substances. Drivers who have used intoxicating substances should find other means of transportation, and if they do choose to drive, they may be liable for injuries caused to others in car accidents.
Contact Our Wooster Personal Injury Lawyers
If you or a member of your family have been injured by a driver who was drunk or intoxicated, The Law Offices of Andrew M. Parker, LLC can help you determine your options for pursuing compensation for your damages. We will work to ensure that a negligent driver is held responsible for causing you harm, and we will fight to make sure you receive compensation for your medical expenses, loss of income, and pain and suffering. Contact our reputable Brunswick car accident attorneys today at 330-725-4114. We offer free consultations in most cases.
Sources:
https://www.alcohol.org/statistics-information/holiday-binge-drinking/
https://www.richlandsource.com/news/ohio-state-highway-patrol-continues-focus-on-impaired-driving-arrests-over-holiday-season/article_00d8cace-38cc-11eb-887c-277df9545aa1.html
https://www.transportation.gov/www.transportation.gov/TransportationTuesday/holiday-drunk-driving-facts