FREE CONSULTATIONS*

330-725-4114

600 E. Smith Road, Medina, OH 44256
What Are the Consequences of an OVI Charge in Ohio?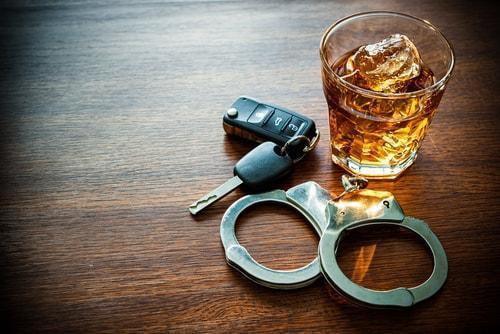 Driving under the influence of alcohol and/or drugs in any state is illegal. This violation is commonly known as a DUI in many of states. In Ohio, the term is Operating a Vehicle under the Influence, or OVI. Alcohol or drugs can significantly impair a person's ability to drive safely. If someone is arrested for an OVI for the first time, and his or her BAC or urine test exceeds the lawful limits, the officer on scene will confiscate his or her driver's license. This is also true for a refusal of testing. In addition, the Ohio Bureau of Motor Vehicles (BMV) can suspend a motorist's license. A driver can challenge the suspension after a period of 30 days from his or her arraignment. Ohio's OVI laws can be complex, so it is important to understand the legal consequences if you are charged with an OVI and your options for defense.
Penalties for OVI
If you are lawfully arrested for an OVI in Ohio, there can be serious consequences, such as license suspension and fees, even if you are not convicted of an OVI in criminal court. The penalties for a first OVI offense depend on your intoxication level, or blood alcohol concentration (BAC) at the time of the arrest.
A BAC of less than .17% is considered a "low-level" OVI, but you can still be sentenced to:
At least three days in jail or a mandatory driver's intervention class;
Up to five years of probation;
A fine of $375 to $1,075 plus related fees; and
License suspension of one to three years.
You can also be convicted of OVI if you operate a vehicle with a BAC of .08% or more with a concentration of drugs such as cocaine, heroin, marijuana, methamphetamine, or PCP in your body in your system. This also applies to a urine alcohol concentration of .110 or more.
If you agree to install an Ignition Interlock Device (IID) in your car, you might avoid some jail time and license suspension. The IID prevents a vehicle from starting if the driver is intoxicated.
An OVI is considered "high level" if the BAC is .17% or higher, but it can also be a high level charge for a refusal to take a chemical test. In these cases, drivers can expect extended jail time and restricted license plates.
It is possible to reduce or even dismiss an OVI charge altogether depending on the circumstances of your case. In certain scenarios, a first OVI charge might be reduced to a reckless operation charge, depending on a number of factors, such as if the driver was cooperative with police, or if there was an accident with injuries.
Contact a Medina OVI Defense Lawyer
If you are arrested for OVI in Ohio, you may be eligible to have your charges reduced or dropped depending on the circumstances of your situation. Call a skilled Wayne County OVI defense attorney at 330-725-4114 to discuss the details of your case and the best way to proceed. The Law Offices of Andrew M. Parker, LLC can help minimize the negative impact on your driving record.
Source:
https://www.bmv.ohio.gov/susp-ad-first-offense.aspx