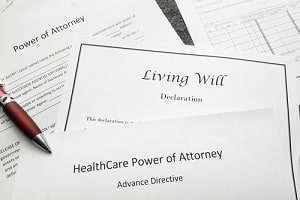 Even though it can be difficult to contemplate the possibility of death, it is important for everyone to consider what they want to happen when they reach the end of their life. This has become especially clear during the COVID-19 pandemic, since the spread of this disease has forced many people to make decisions about the types of care they would want to receive if they are on a ventilator, in a coma, or unable to make their own decisions or communicate their wishes. As part of the estate planning process, it is a good idea to create advance medical directives that address the types of medical care a person wishes to receive and the measures to be taken if he or she becomes incapacitated. These directives may include a living will and durable power of attorney for healthcare.
Making Decisions About Medical Care
While advance medical directives can address what a person wants to happen near the end of his or her life, they can also be used in situations where a person is incapacitated and cannot make his or her wishes known. By considering these issues while a person is still in good health and able to make decisions for himself or herself, family members can avoid being placed in a difficult position if the unexpected should happen.
...