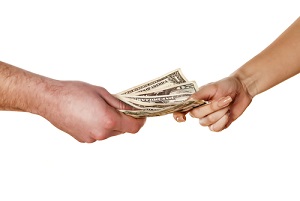 The decision to end a marriage is not easy, especially if the couple was married for a long time. One of the factors that concerns many people about getting a divorce is the financial aspect. The thought of how to divide assets or the loss of one whole income can be daunting. In some cases, one spouse may have earned significantly less than the other spouse did or even gave up his or her career to raise a child. In many states, such as Ohio, an award of "alimony" or now called "spousal support" may allow the spouse with the lower income to maintain his or her standard of living after the divorce. But, what happens to those support payments if one of the ex-spouses remarries?
Determining Spousal Support in Ohio
In the state of Ohio, the court may order temporary spousal support during the divorce proceedings since some divorces can take a long time. Permanent spousal support payments may then be ordered once the divorce is final. While some states have guidelines for calculating the amount and duration of spousal support payments, Ohio divorce law leaves these decisions up to the court's discretion. A judge must consider several factors when deciding whether or not to award spousal support payments.
Some of the issues the court will review include:
...