Can I Receive Spousal Support as a Stay-at-Home Parent?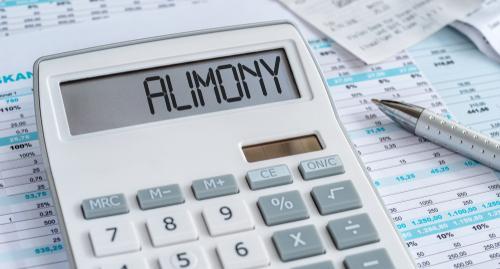 Nearly everyone who goes through a divorce will have some concerns about their ability to provide for themselves once their marriage has been terminated. However, this can be an even larger worry if you are a stay-at-home parent. If you have chosen to put raising your children ahead of your career, this may have made you financially dependent on the income earned by your spouse, and depending on how long you have been out of the workforce, you may struggle to find and maintain employment following your divorce. In this type of situation, you will likely be wondering whether you can receive spousal support that will allow you to meet your needs and provide for your family.
Addressing Spousal Support in an Ohio Divorce
There is no guarantee that spousal support will be awarded to a spouse during the divorce process. These situations are handled on a case-by-case basis, so if you believe that you need financial support from your spouse, you will need to demonstrate that this support is needed and that your spouse has the ability to provide you with spousal support. When determining whether spousal support is appropriate, a judge will consider factors such as:
The income of both spouses, including any income earned through marital property allocated to a spouse during divorce

Each spouse's income-earning abilities and whether either spouse experienced a decrease in income-earning capacity because of their responsibilities during the marriage

The standard of living during the marriage

Whether it would be appropriate for a parent who has primary custody of the couple's children to pursue employment outside of the home

Whether either spouse contributed to the other's education or career advancement.

The time and expense that would be required for a spouse who is asking for spousal support to obtain the education, job-related training, or work experience needed to ensure that they can earn income sufficient to support themselves
As you can see, several of these factors are directly related to the issues that you may be facing as a stay-at-home parent. If you have remained at home to care for your children, you will likely want to continue to do so after your divorce. By showing that you supported your spouse during their career, made sacrifices that affected your ability to earn an income, and will require time and education or training before you will be able to return to work, you can make a good case that you deserve to receive spousal support.
Contact Our Wadsworth, OH Spousal Support Attorney
When getting a divorce as a stay-at-home parent, you will need to work with an attorney who can protect your financial interests and make sure you will have the resources you need, while also ensuring that you will be able to continue providing care for your children while staying at home. The Wayne County divorce lawyers at The Law Offices of Andrew M. Parker, LLC can provide you with high-quality legal help and representation from the beginning to the end of your case. Call 330-725-4114 today to set up a free consultation.
Source:
https://codes.ohio.gov/ohio-revised-code/section-3105.18