A Will Versus a Trust: Which One Is Right for Me?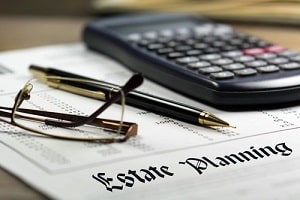 It can be uncomfortable to imagine what life will be like when you are gone. You may be imagining your spouse lonely or moving on or you may picture your kids continuing to grow up without you there. While you may not be able to control what happens to your loved ones after you pass away, you are able to determine how you would like your assets dealt with upon your death. This may include your finances, property, or other valuable belongings that you would like to control whose hands they fall into. There are two types of legal documents that designate how your affairs will be handled after your passing, and deciding which works for you is an important step in the Ohio estate planning process.
What Is a Will?
A will is a legal document that allows you to outline where your assets will be distributed and how you would like your affairs handled upon your death. You will list out your various assets and name the person who will receive this asset. This will include your home, vehicle, any owned property as well as your financial savings. For those with children who are minors, creating a will is especially important. It will allow you to name their legal guardians in the instance of your death. This can be a difficult decision to make, imagining who will care for your kids in your absence, but this will keep your children from being placed with family members who you think may be unfit to care for them. You can also divide up your estate between your children within your will, or even remove a child or spouse from being a beneficiary if you wish.
What Is a Trust?
Similar to a will, a trust allows you to take control over how your assets will be handled upon your death. However, rather than naming exact details of how you would like your affairs to be handled, you will designate a party to handle your assets and distribute them between your beneficiaries. This will often be an estate planning attorney who will manage the distribution upon your death. You are able to create a trust while you are still alive, known as a living trust, and adjust the terms or revoke the trust if you wish. It will only become active once you die. The benefit of a trust is that, once it is created, the property is passed outside of probate court. In other words, once you create the trust, court fees and legal fees are no longer necessary since the property can be immediately passed to the beneficiaries.
Contact a Medina County Estate Planning Lawyer
The creation of a will or trust should be done with the assistance of an experienced estate planning attorney. These legal documents require extreme attention to detail and a full understanding of the legal requirements in order for them to be valid upon your death. The professionals at the Law Offices of Andrew M. Parker, LLC will work closely with you so your wishes are met after you are gone. With more than 21 years of experience, we are well-versed in Ohio estate planning laws. If you need assistance formulating your will or trust, call our skilled Medina estate planning attorneys today at 330-725-4114. We offer free consultations in most cases.
Sources:
https://www.investopedia.com/articles/personal-finance/051315/will-vs-trust-difference-between-two.asp
https://www.forbes.com/sites/bobcarlson/2019/08/28/wills-vs-trusts-which-is-best-for-you/#88599297abdc