3 Mistakes to Avoid During an Ohio Divorce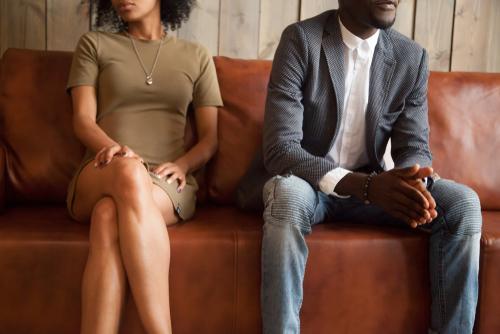 You may be surprised to learn that the Holmes-Rahe Stress Inventory considers divorce the second-most stressful life event that a person can experience. Disagreements regarding property division, child custody, child support, and spousal support can be especially burdensome. If you are planning to divorce, you should know that there are ways you can mitigate the stress and complication of ending your marriage. Avoiding the following mistakes is one of the easiest ways to do so.
Financial Short-Sightedness
Understandably, many people getting divorced are more focused on the personal effects of the split rather than the financial implications. However, divorce will have a major impact on your finances, making it crucial to be educated about your options. Avoid the mistake of only considering the short-term consequences of your financial decisions during divorce. For example, many people wish to retain the family home because of its personal significance to them. However, keeping a home which has an expensive mortgage or requires high maintenance costs may be too much for a recently-divorced person to manage on their own.
Retaliatory Actions Against Your Spouse
It is safe to assume that most divorces involve a certain degree of hostility. Many divorces are the result of an affair, lies about finances, drug/alcohol addictions, or simply the breakdown of a relationship. It is completely understandable for those in the middle of a divorce to experience a wide range of emotions. However, taking retaliatory action against your spouse will only create further complications. Purposely doing things to upset or harm your spouse can affect decisions about property division, child custody, and many other aspects of your divorce.
Not Taking Care of Your Own Needs
If you are a parent or have a busy career, it is likely that you often put yourself last and your obligations first. When going through a marital split, it is important to take extra steps to care for yourself. Take time to do the things that you enjoy and spend time with people who are a positive influence on your life. Many people find that attending counseling or joining a divorce support group can help them manage the intense emotions associated with the end of a marriage.
Contact a Medina County Divorce Lawyer
Divorce can be devastating. Fortunately, you do not have to face the end of your marriage alone. For high-quality legal advice from an experienced Ohio family law attorney, contact the Law Offices of Andrew M. Parker, LLC. Schedule a confidential consultation by calling us at 330-725-4114 today. In most cases, we offer free initial consultations.
Sources:
https://www.stress.org/holmes-rahe-stress-inventory
https://www.usatoday.com/story/money/personalfinance/2015/03/07/adviceiq-divorce-finances/24536371/
https://www.helpguide.org/articles/grief/dealing-with-a-breakup-or-divorce.htm